Hi Ya'all!
I wanted to update you on things going on- all good, and very promising
In case you haven't noticed, I'm heavily involved in a huge Blog Tour- at the end of each section are giveaways! Please feel free to enter, okay? Also- ANY AUTHORS reading this- if you're interested in posting on my blog/ newsletter- let me know. I'm open to anyone who wants some promo- just email me and send me a media kit.
I'm healing- little by little, and am taking the time to pop out new books for you. I've just started Northern Lights©: Lena and will also be working on Billion Dollar Daddies©: Royal Connections (a little darker/edgier side of AP). Since I received all my rights back on my old books, including Raven's Cry and Emma's Corner, I'm rewriting them (excluding any reference to that horrible Strickland Academy and any non-Bree stuff) and bringing them into the here and now.
Should any questions arise regarding copyright- I have all the legal documents that prove the forfeiting of publisher's rights due to multiple violations of terms. I seriously doubt anyone is dumb enough to cause another ruckus after the exposure of the deceit played on a myriad of authors/readers (and the email proving it all false), but just in case- it's on hand to show anyone who asks.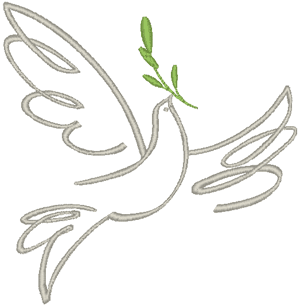 That being said, I keep seeing my name popping up with many of the old crew from the previous publisher- people who I care for and have never had any problems with (but were coerced into supporting minions of evil). Since I enjoy writing edgier stuff, I've decided to reach out to some old friends at Black Collar Press to reestablish a connection. I've gotten no response yet– but I hope they will open the doors and show themselves to be professional women of integrity that I believe they are. I hold no grudges and understand that they were lied to, manipulated, and threatened. I hate conflict- so what a better way of starting a new year than by joining forces and strengthening that which was harmed by evil? I'll keep you updated.
I wanted to share something very personal. As many of you know, when I was first admitted to the hospital three years ago, I suffered severe sepsis and lost the ability to speak coherently for quite a while. The toxins affected me in so many ways- physically, emotionally, and mentally. Except for some memory issues, I've recovered- thank GOD, and with that recovery came my desire to return to doing art. One of the gals I work with suggested that I put together a book of my pieces and call it: What Do I See? How Do I Feel? to use with patients who are unable to find words for their thoughts. Having been there myself- I'm jumping on the opportunity. I wanted to share the sketches with you and hear what you 'see' and 'feel.' (There's no right or wrong answer)- if you don't want to post, please email me at Breanna.hayse@yahoo.com
Luv and Hugs to All of you!
Bree